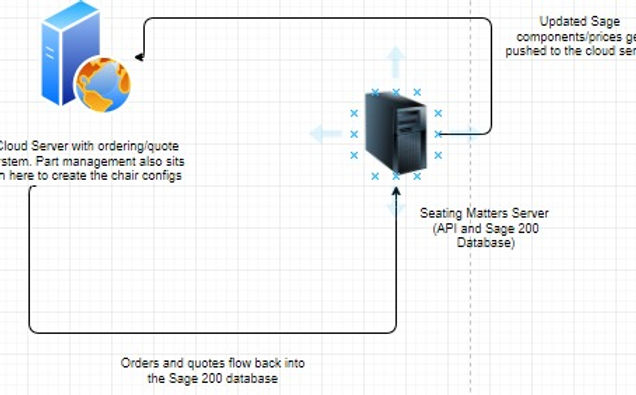 Seating Matters is a family owned business in Limavady, who are global manufacturers of clinical seating for patients with reduced mobility, or who require physical support. As an ever-evolving company, Seating Matters came to JSE Computing for support in advancing their ordering systems. Previously, orders and quote requests were arriving through multiple different channels and had to be uploaded manually.
Not only was this slowing down production, but it was also leading to errors in order processing: information was being translated incorrectly across the factory and so the wrong things were being made, and since Seating Matters process such a large volume of orders, the occasional order request was going missing.
To solve this issue, we created a web application that allowed the Seating Specialists to create more accurate price quotes, at a quicker rate, that linked to their existing Sage database.
To do this we decide on a proof of concept that took chair components and their prices from the Sage database, which could only be viewed internally, and synced them to a new database in our ISO accredited datacentre. We changed the prices on the Sage database and these changes synced out to the new web application.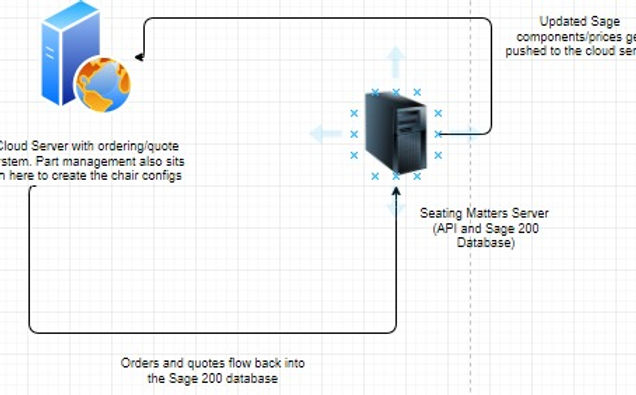 Our next step was to create a configurator where the seating specialists could design the chairs they sold and add all of the components they needed to build them. This meant that an online inventory of what exactly is needed for each chair could be made, minimising the risk of the seating specialists selecting components which are not compatible with certain chairs. We worked side by side with Seating Matters and began adding all of their chair models into the new configuration system, starting with their least complicated chair and working our way up to their most advanced. It was a success!
All of the orders now flow seamlessly from the cloud-based ordering system we created back down into their local Sage database which has fully transformed operations at Seating Matters reducing the labour intense processing of the orders. The bespoke software which we designed is built on the latest Microsoft Technology, and is hosted in our ISO accredited data centre.
We at JSE Computing are extremely grateful to be able to provide this assistance to Seating Matters, a company which prides itself on its organisation and forward thinking, and know that our input has had such a large impact on its efficiency. But don't just take our word for it, please see the video below to hear what the team in Seating Matters have to say about it.