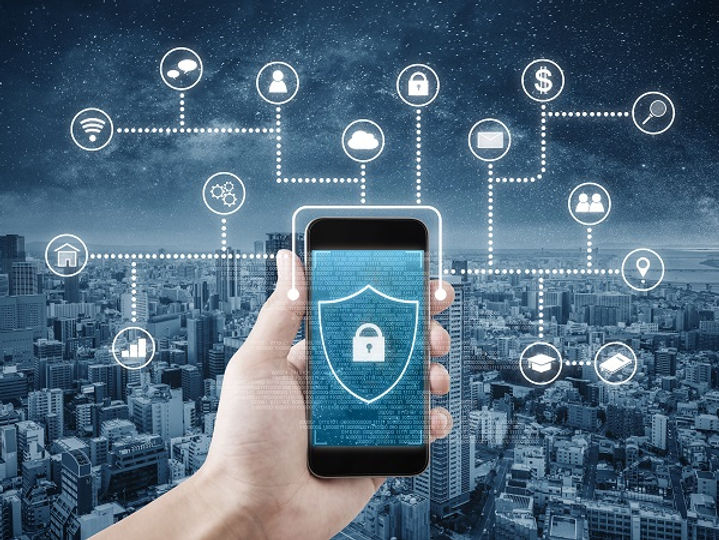 For many of us, our job roles haven't changed, just the places from which we perform them. While a temporary loss of motivation is entirely reasonable (we are in a pandemic after all), we cannot drop the ball on our businesses. View this as a once-in-a-lifetime opportunity to develop your business and complete the tasks on your to-do list that have been building up for years. Experience trial and error while people are distracted. Master new ways of working and practice while you have the time off, then return to work on your a-game.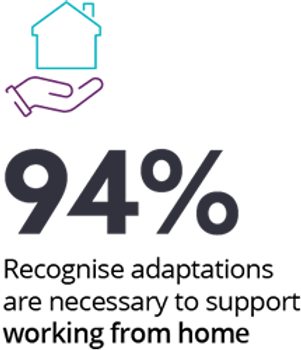 We may be working hours which are a lot more flexible, and swapped our office blocks for our fluffy socks, but for business owners, some things remain exactly the same.
One necessity existed before lockdown and will remain afterwards: the need to continually innovate and improve our businesses, or at the very least, maintain their operation at peak performance level.
With remote working becoming the new norm, many adjustments are required to replicate our productive office environments.
Giacom concluded that by implementing the following steps, working remotely could be a lot easier:
Continuing to collaborate via video-chat – do you use Zoom or Teams? These video-calling platforms replicate important face-to-face discussions and should therefore be suited to your company's needs.
Fixing home broadband – more than 40% of businesses are reporting problems with staff working at home, caused by poor networks. Over 60% say they are ready to invest to give their teams business grade, secure WiFi at home.
Putting in place a cloud or hosted telephone system (called VoIP). Many small businesses have run their businesses in lockdown by diverting their landline to their mobile. Online/hosted phone lines WILL replace current landlines within the next 5 years.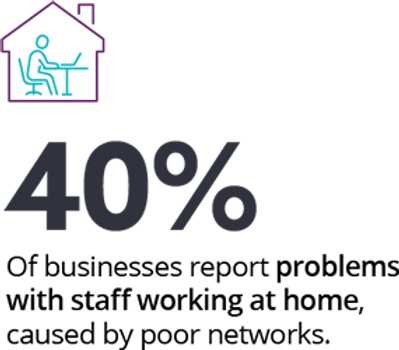 We understand that automating your business may have never been a priority in the past, however small businesses need to figure out how to drive digital technology across their whole business, to improve things in the long term. Here's how:
1. Making your business secure by completing regular back-ups, and moving information to the cloud. This keeps all of your information in one place: a fully encrypted, secure storage centre online. Think of it as a portable hard-drive which can be accessed anywhere – even if your computer fails, the information will be kept safe in the cloud.
2. Improved WiFi, fibre and 5G. Broadband which works on the move, at the speed you need it to.
3. Security and Anti-virus. With many people operating with non-secure devices, there is a much higher risk of malware, viruses and cyber-attacks. Switch to an all-in-one security system to prevent irreversible damage!
4. Define areas for integration and automation. If you take five minutes to complete a task daily, that works out as 1,200 minutes a year, or twenty hours. What if it could be done in 30 seconds, thanks to a new automation process you've installed? That's only 120 minutes, or two hours a year. Which sounds more efficient? Which would you rather pay for in staff costs?
Working in a different 'office' doesn't excuse complacency! We have a duty as business owners to drive innovation, and propel our businesses into the future. This can be done with the help of an IT Consultant.
With things beginning to return to semi-normalcy, trading as we once knew it is predicted to resume within the next few months. However, the ways in which we work have changed permanently. The changes which we implement now can quite literally help to make our companies pandemic-proof.
With reasonable adjustments in place, 70% of business owners report that they are feeling positive about their business prospects going forwards, despite moving into what feels like unchartered waters.
Things can never improve if they don't change. Technology can advance your business in so many ways, so please, contact us today for a free consultation to discuss how you can begin this journey to improvement.
As always with JSE Computing, we don't want to sell you a package deal, or the same random combination of services as we provide your competitors down the road. All services are completely bespoke to the needs of your company, with your specific goals and ambitions in mind. Your problems are unique, therefore your solutions should be too!
Visit this link and fill in your details if you'd like to keep up to date with what we do at JSE, or visit our website if you'd like to arrange a consultation. We look forward to hearing from you.

All statistics provided by Giacom, 2021.
JSE Computing Ltd 2021 © All Rights Reserved.